Are you one of the many women who are considering a career pivot or major change this year?
Are you determined to make progress in your career and to accelerate your path into leadership?
If you answered yes to one or both of these questions then Career Camp may be for you.


Our Career Camp is for women who are in some kind of management role and want to progress to a more senior management or leadership role.


Our next intake starts 31st August 2021.


Enrol now or send us a message here if you have any questions.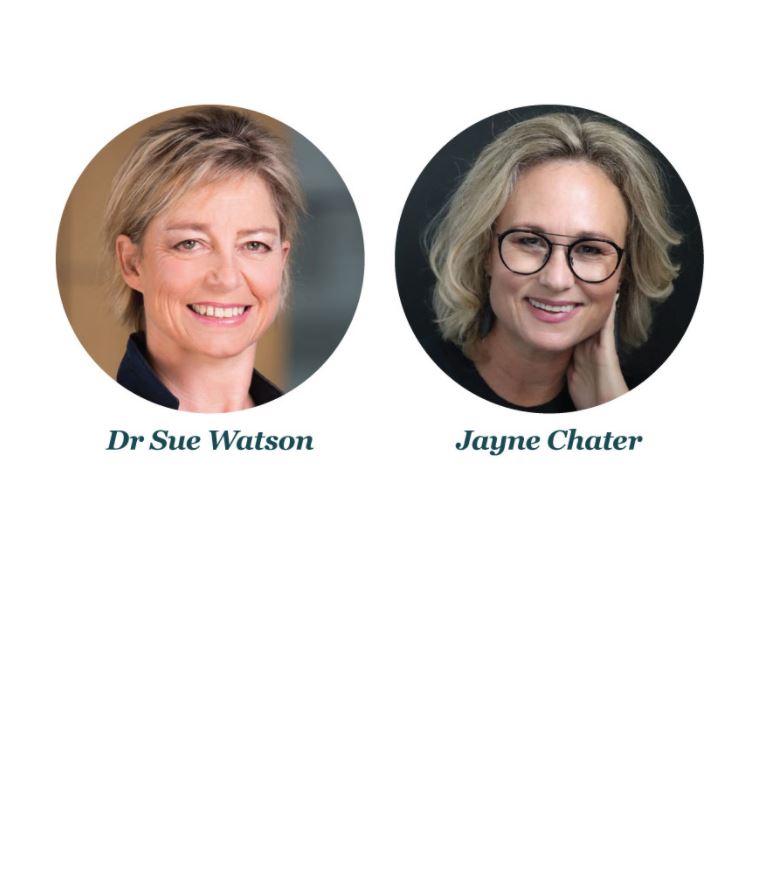 Kia ora, we're Jayne and Sue, the creators of Career Camp.
We are leadership development experts and coaches and we've combined our experience and expertise to create programmes that will accelerate your career and help you develop the leadership capabilities you need to succeed.
Our purpose is more women leading for us towards a better Aotearoa New Zealand. We love working with ambitious and talented professional women who want to develop their leadership capabilities and fulfil their purpose.
A lot of women have contacted us this year telling us that the Covid pandemic, lockdown and impacts have caused them to rethink and refocus their career ambitions. In response we've created Career Camp as a way to scale up our impact to reach more women and to give you a chance to learn from each other.
We believe we are better together and it's more important than ever that women have safe and confidential forums to share their experiences and further their aspirations.
How does it work?
We meet together via zoom for 90 minutes every 2 weeks. Facilitated by Jayne and Sue we work in a mix of whole groups, small breakout groups and pairs to bring the learning to life and help you apply to your specific context and career.
In an environment of confidentiality and trust there is as much learning from each other as there is from us. You'll also be given research and reading to extend and reinforce your learning.
By the end of Career Camp you'll emerge with a career success strategy and a plan, an expanded professional network, a stronger brand and a clearer sense of direction and next steps. In other words you will be better equipped to succeed, on your terms, and to fulfil your purpose and potential.
As a graduate of Career Camp you are invited to join the Leaderful Movement and stay connected with a community of women as we lead for Aotearoa.
Frequently Asked Questions
Q. When does Career Camp start and finish?
Career Camp starts on Tuesday 31st August at 12pm NZT. The last webinar will be on Tuesday 9th November at 12pm NZT.
Q: How does Career Camp work?
Career Camp includes 6 modules of content with a live webinar every two weeks. You will also have peer support from your learning partner. The workbook and additional resources are available for you to access along the way to support your learning and development.
Q. How often are the live webinars?
The live webinars will be hosted on Tuesdays fortnightly via zoom and will run from 12pm to 1.30pm NZT. You will be sent calendar invites for each webinar ahead of time.
Q. How do I access the Career Camp resources?
All the resources for Career Camp are accessible via Teachable: pre-webinar preparation; resources; homework, webinar access details and the webinar recordings.
Q. How many women will be on Career Camp?
We aim to have between 10 and 16 professional women from a diverse range organisations attending each Career Camp.
Q. Can you send me an invoice instead of paying by credit card online?
Yes- please email [email protected] and provide your invoice details.
Q. Can I talk to someone about Career Camp before I enrol?
Of course! We're happy to answer any questions you might have. Please email [email protected] and we will set up a time for chat.